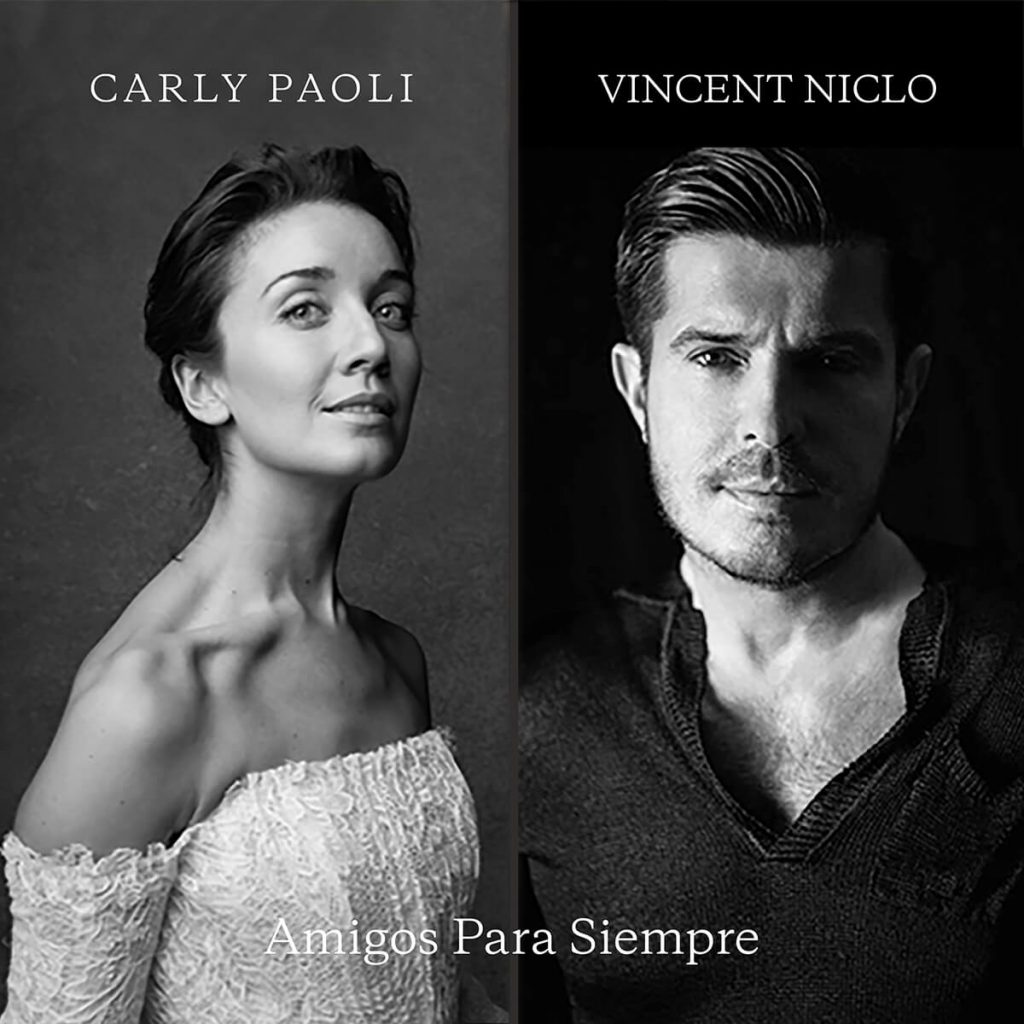 Creatives around the globe have been providing us with much needed entertainment during the Coronavirus 'lockdown' with music, theatre, film, comedy, dance, exhibitions and more.   And now, Carly and French Pop Opera Tenor Vincent Niclo add to this treasure trove with  a Video for their exciting new artistic collaboration on their iTunes Number One single Amigos Para Siempre. 
With music written by Andrew Lloyd Webber and lyrics by Don Black, Amigos Para Siempre or with its English translation 'Friends Forever', was originally written for the 1992 Barcelona Olympics. With the single available to download and stream on all platforms now, Carly and Vincent have put together a video for Amigos Para Siempre which Vincent filmed with a Parisian backdrop and Carly in the heart of the British countryside. The video for Amigos Para Siempre also features lyricist Don Black handwriting the lyrics to the song on screen.
Celebrating friendship, the duetraises funds for Carly and Vincent's chosen charities in the UK and in France. In the UK, to support Carers Week https://carers.org and in France Fondation Hôpitaux de Paris-Hôpitaux de France.