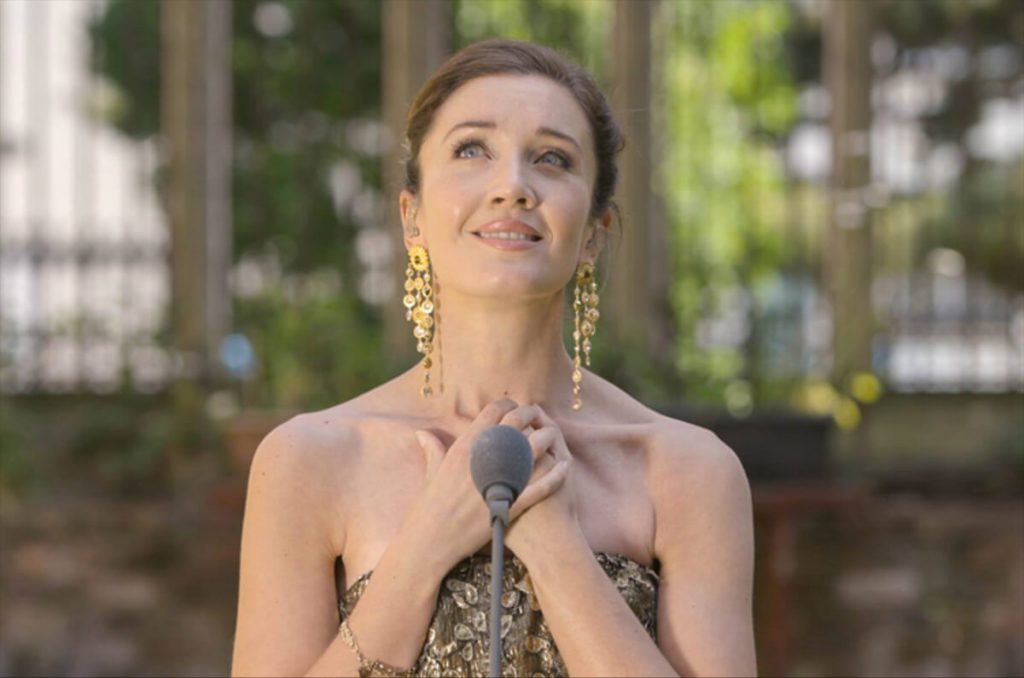 Carly has responded to requests from World War II veterans around the globe, who have asked if she can sing for them on D-Day!  Due to travel restrictions the Veterans will not be able to commemorate the occasion with their usual visit to Normandy this year, however Carly will be keeping their spirits up with a special concert  'Because of You' D-Day  that will be broadcast on her social media channels on 6 June 2020 at 7.00 pm (UK time).      
The World War II Veterans got in touch with Carly following her recent online VE Day 75th Anniversary singalong. Carly, who was thrilled to receive such a positive response, decided to put on a special concert for them and her legions of fans at Liverpool's St Luke's 'Bombed Out' Church
The concert includes You Raise Me Up,a song written byRolf Løvland and Brendan Graham and made famous by Josh Groban; Someone To Watch Over Me, George and Ira Gershwin's poignant AmericanSongbook classic; One Bright Star written especially for Carly and a song that carries a fervent message of hope; Rodgers and Hart's Where or When; Because of You, written by Donnie Demers which Carly performed in Los Angeles as a tribute to photo journalist Anja Niedringhaus who was killed in Afghanistan; Over The Rainbow, a song indelibly associated with Judy Garland and Requiem for a Dead Soldier with words set to the theme tune from HBO's Band of Brothers, a song particularly James 'Pee Wee' Martin of the 101st Airborne Division who landed on the Normandy Beaches.